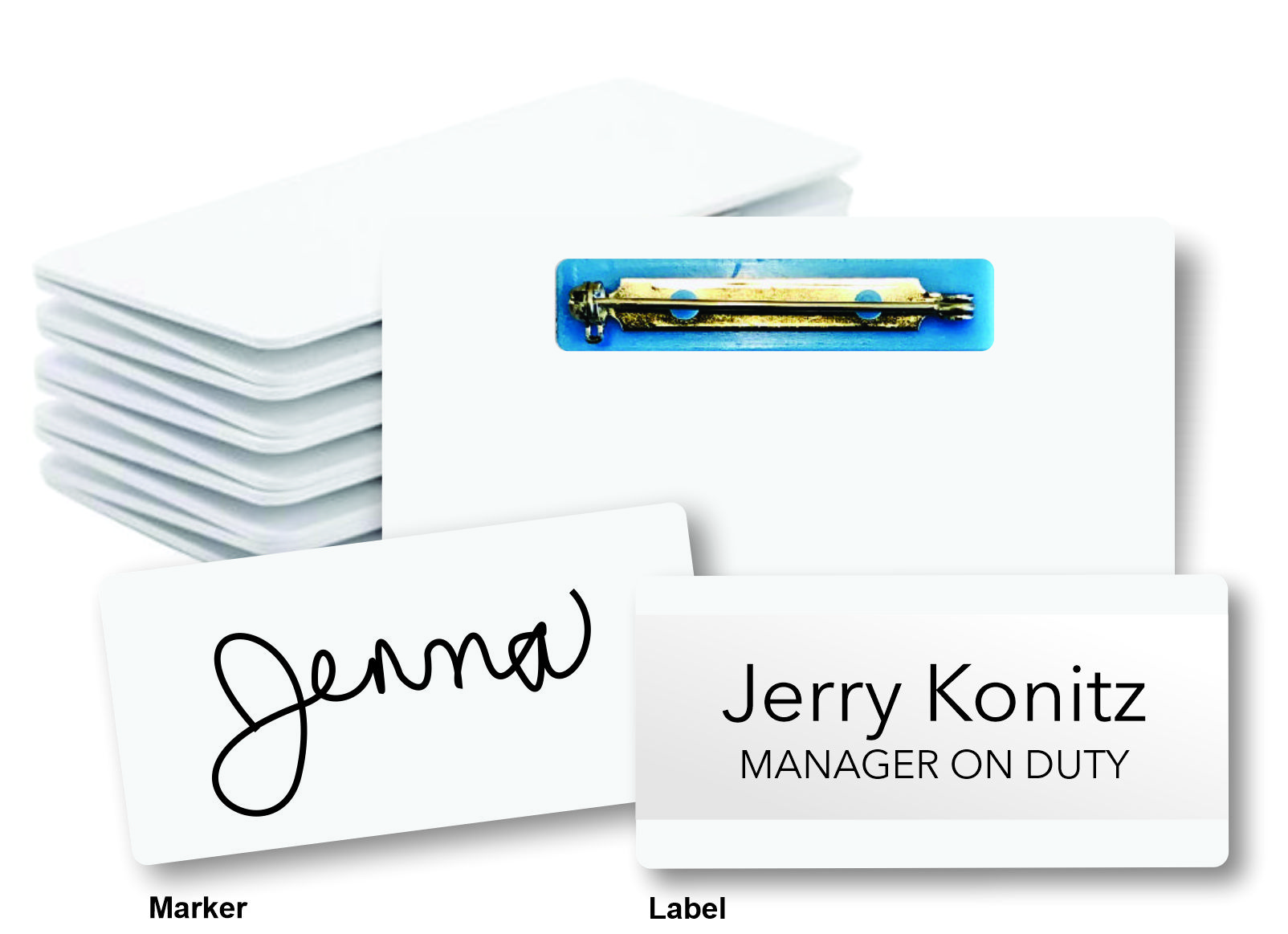 Overstock Product
Warehouse Sale - Plastic Badges with Adhesive Pin Fastener
These 60 mil white plastic badges with pin-back fasteners are perfect for businesses or organizations that require simple and reusable name badges. Use a Sharpie marker to write names or other text.
When you are ready to change the text, remove the ink with an alcohol pad or 
Remark Remover.
  Use a labeling machine to add name and simply peel off tape and add a new one! 
The kit comes with 25 badges with an adhesive pin back fastener attached.
Available sizes: 1-1/2" x 3"
Related Products
Write On Systems

Sharpie Permanent Markers - Fine Point

Reusable Badge System

More colors available

$1.49

View Product

Label Printer Systems

Brother PT-D210 Printer

Reusable Badge System

$59.95

View Product

Write On Systems

HUBERT® Remarkable Ink Remover (1oz.)

$4.89

View Product