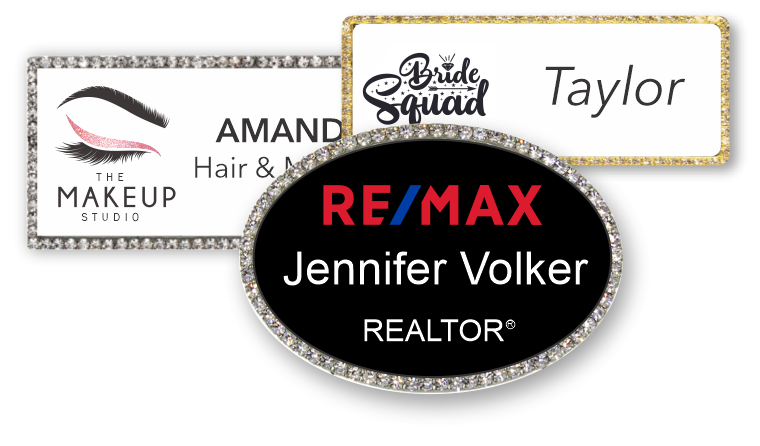 Something new is right around the corner. Add some sparkle to your introduction with the attention grabbing Bling Metal Name Badges. These high quality badges are made of a zinc alloy metal frame with a jeweled border. Choose from gold or silver frames and endless personalized plate colors! These badges are great for realtors, spas, hair technicians, special milestones, and more!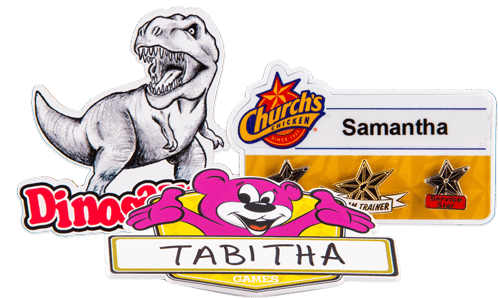 Let Us Custom Design Badges for You
Let our team of creative designers help you craft a name badge that is one-of-a-kind and will communicate your brand in style. We will work with you to bring your idea to life and design the best identification solution for your business.
Work with a Cawley Artist