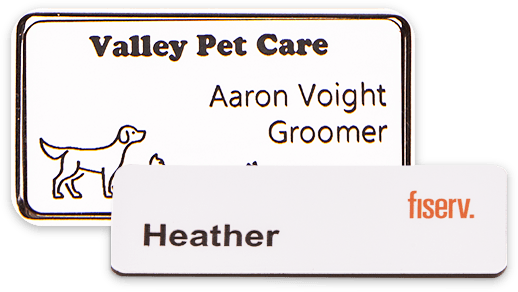 Simple, professional, and sophisticated—rectangular name badges are considered to be the original for a reason. From simple metal bar badges to vibrant plastic badges with full-color logos and personalized text, to a more unique wood or chalkboard badge, you can't go wrong with a classic rectangular shape. Add a logo or go simple with just a name. Let us personalize your badges for you, or personalize them yourself using an Overlay/Label Print System to create name labels or a Write On System to decorate badges with colorful markers. Our badges are made in the USA.
Shop Rectangle Name Badges & Tags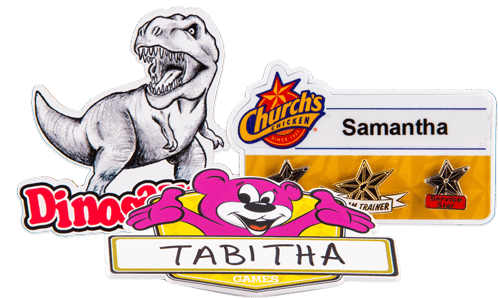 Let Us Custom Design Badges for You
Let our team of creative designers help you craft a name badge that is one-of-a-kind and will communicate your brand in style. We will work with you to bring your idea to life and design the best identification solution for your business.
Work with an Artist