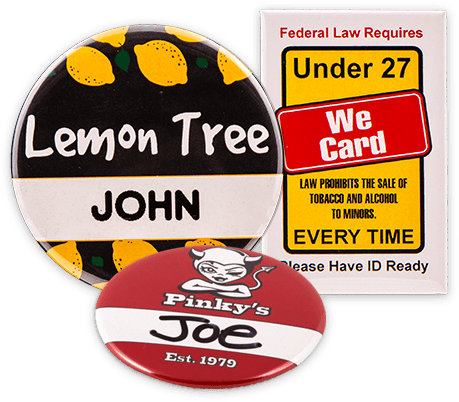 Use a button as a name badge, to promote a new product or special, as a club identifier, or at charity events, fundraisers, political campaigns, concerts, or school sports—the possibilities are endless! Our premium full-color buttons feature high-resolution, full-color, edge-to-edge printing on a bright white background. All buttons come with a high-gloss finish. Buttons come standard with a pinback fastener, but magnetic fasteners are also available. Let us factory-personalize your badges for you or personalize them yourself using an Overlay/Label Printer (for reusable badges) or a Write On system (markers). Our badges are made in the USA.
Template Downloads:
[PDF]
Button badge shapes & sizes
[PDF]
Button badge shapes & sizes
with a label
Customize a Metal Button Name Badge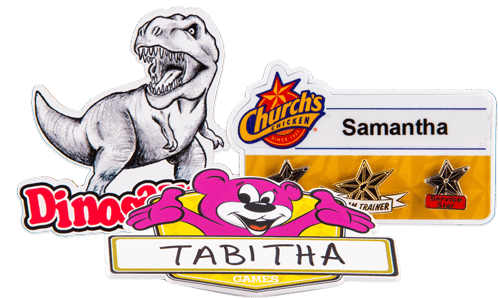 Let Us Custom Design Name Badges for You
Let our team of creative designers help you craft a name badge that is one-of-a-kind and will communicate your brand in style. We will work with you to bring your idea to life and design the best identification solution for your business.
Work with an Artist