Cawley is proud to have more than 30 years of design experience in the name badge industry. We pride ourselves on helping you from start to finish, and find or craft the perfect solution for your exact needs. If you don't find what you are looking for on our website or are in need of a customized solution, you have come to the right place!
If you prefer not to use the online designer, for $50.00 we will create 3 badge designs using your logo for you to choose from. If you require additional assistance you can work with one of our Sales Executives at The Cawley Company and they will completely guide you through design, program, and product options. Feel free to visit
www.thecawleyco.com
for more information about all of our offerings.
Simply fill out the form below and provide us with as much information as you can about your badge project. We will contact you and get your project started. Feel free to reach out to us directly at
1-877-822-3437.
We look forward to working with you!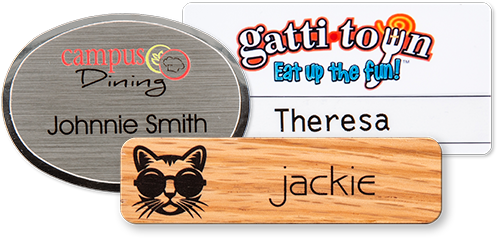 Order a Sample Pack
We want to give you the information that you need to make an educated decision. The Cawley Company is proud of its product offerings and hopes that the information you request is helpful in your initial determinations.
View Samples