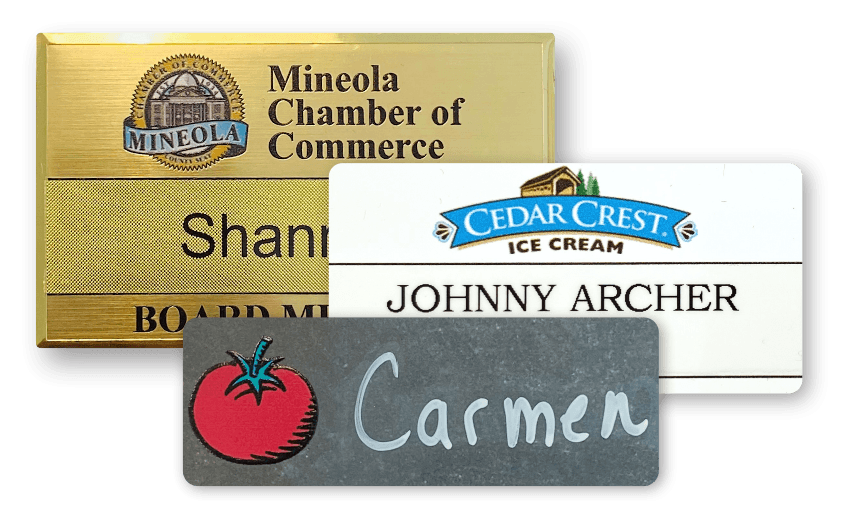 Reusable name badges are perfect pieces for your growing and ever-changing team. Using one of our Do-It-Yourself Systems, you personalize the badges on-site as you need them - no more waiting! We offer a wide variety badge shapes, material, and sizes that are compatible with our personalizing systems. All of these options are re-usable while still maintaining a high level of professionalism. Check out all the different types of reusable badges that we offer below and watch the System videos or visit our Do-It-Yourself Personalizing Systems page for more information about each system.
View Reusable Personalizing Systems >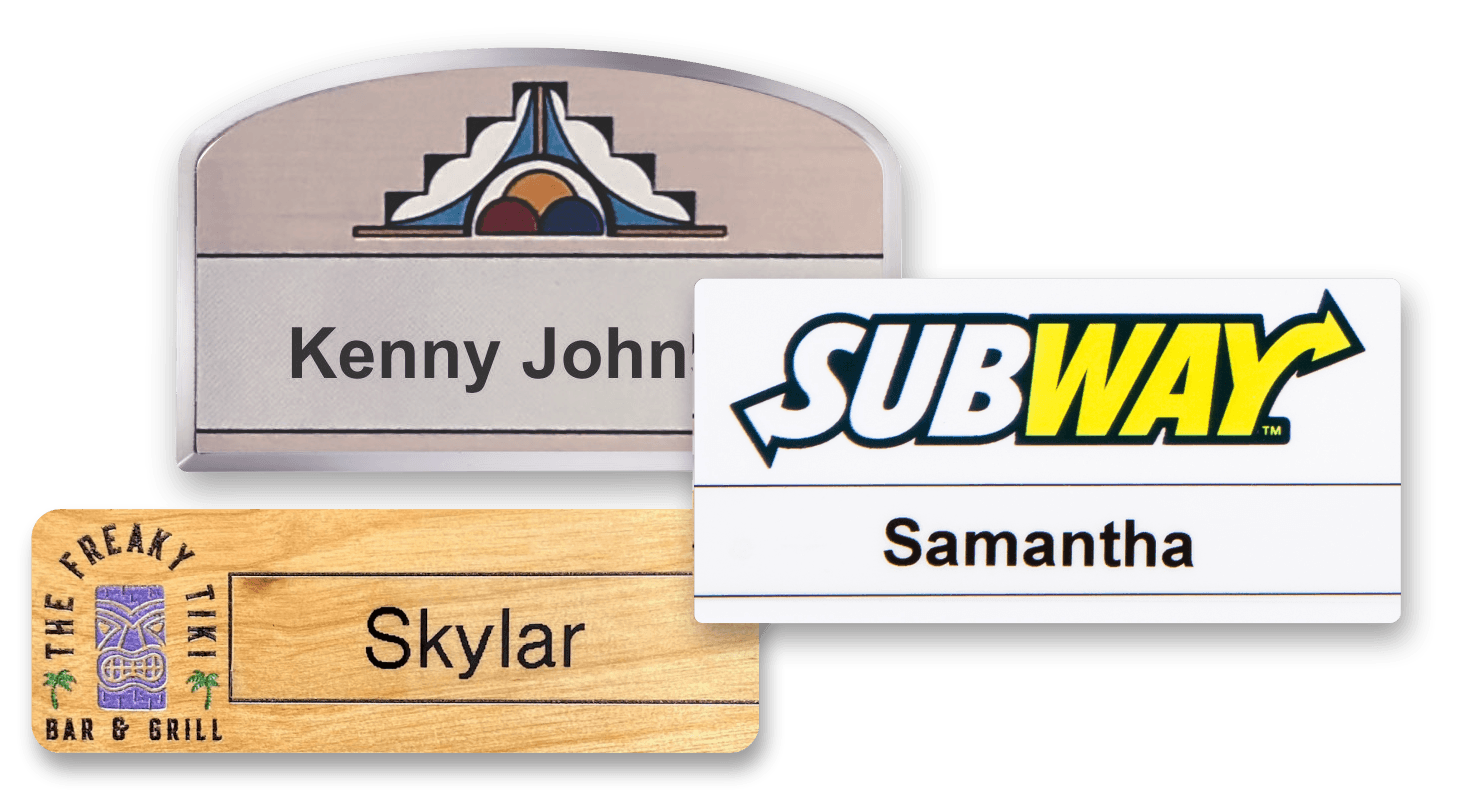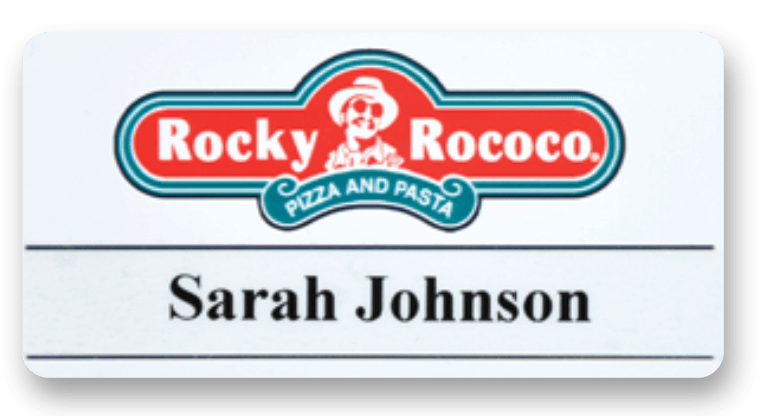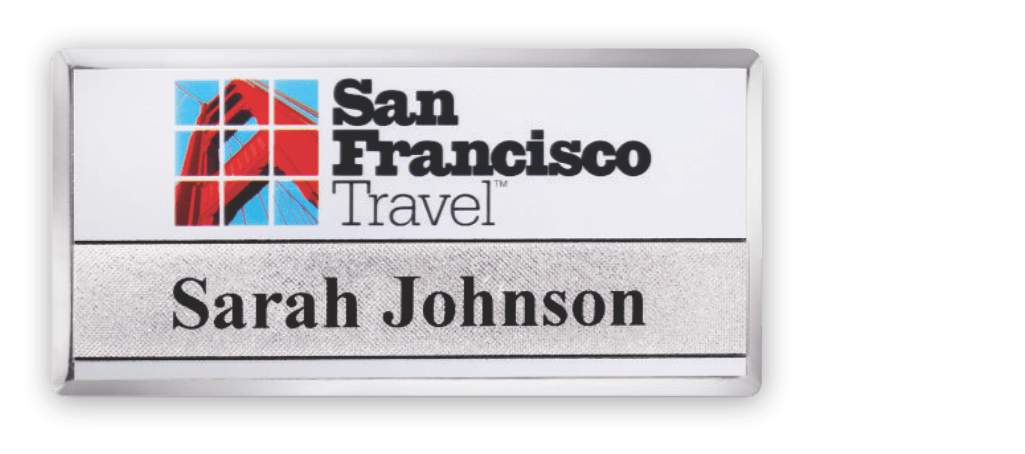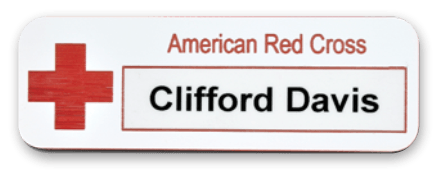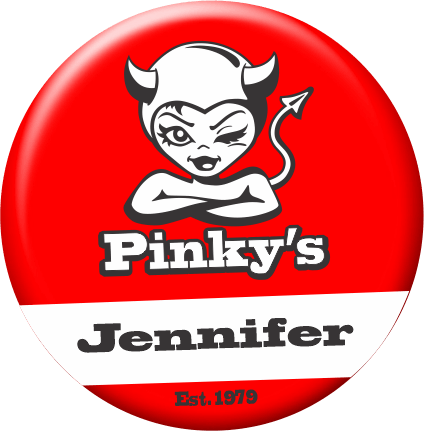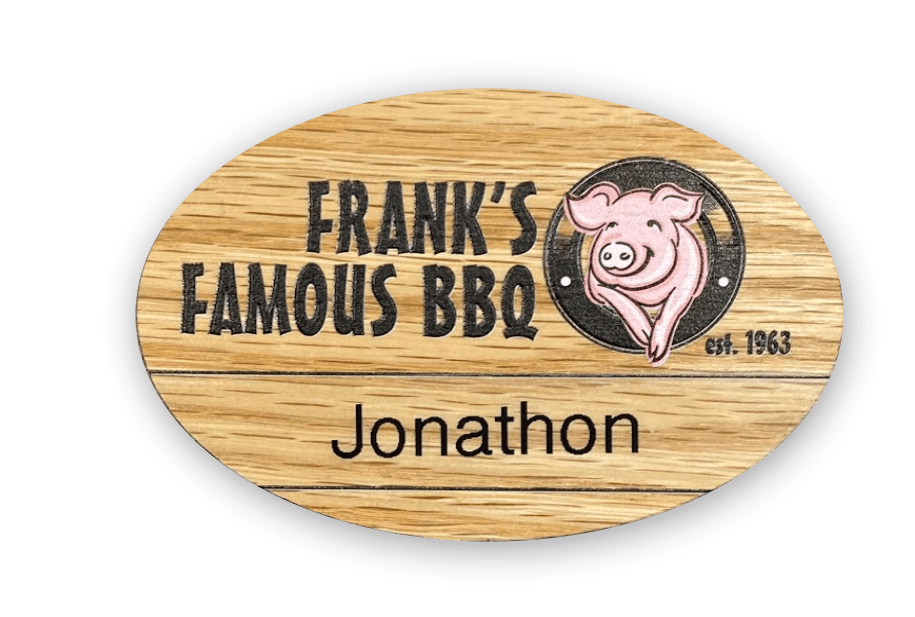 Label Print badges are perfect badges for companies and organizations with high turnover, oscillating workforces, training employment or seasonal work. The badges range in size, shape, and material and are highly customizable. Get your logo pre- printed on the badges at our factory and apply your names on location using a label printer.  We have partnered with Brother International to bring you the top selling
Brother P-Touch labelers
and accessories. We offer both desktop and PC models which can connect to your PC and print a database of names.
Badge types:
Wood, Classic Beveled Metal, 60 mil Plastic, 40 mil Plastic, Buttons  
Highly reusable & easy to use

Quick and convenient

UV Rated for hours of outdoor use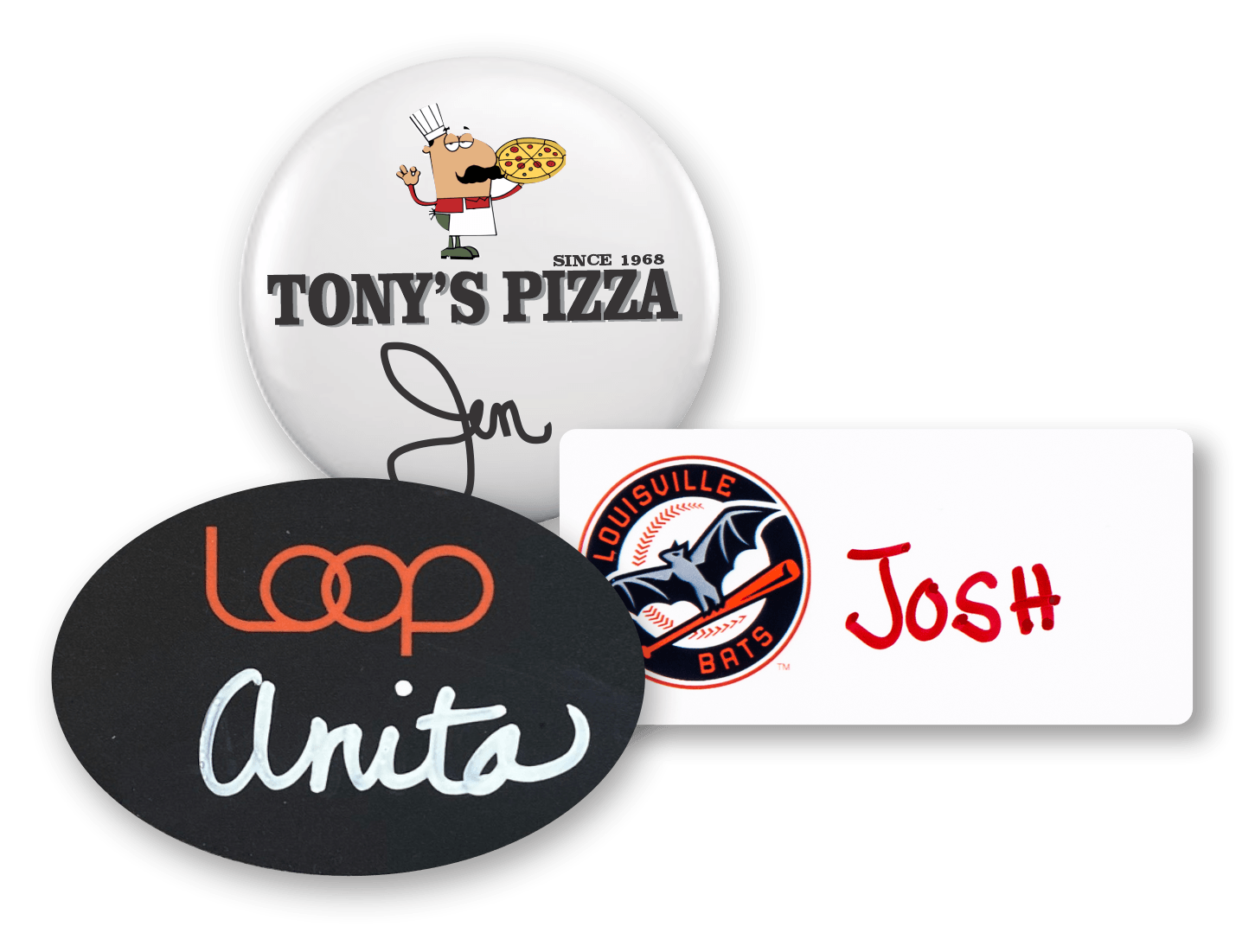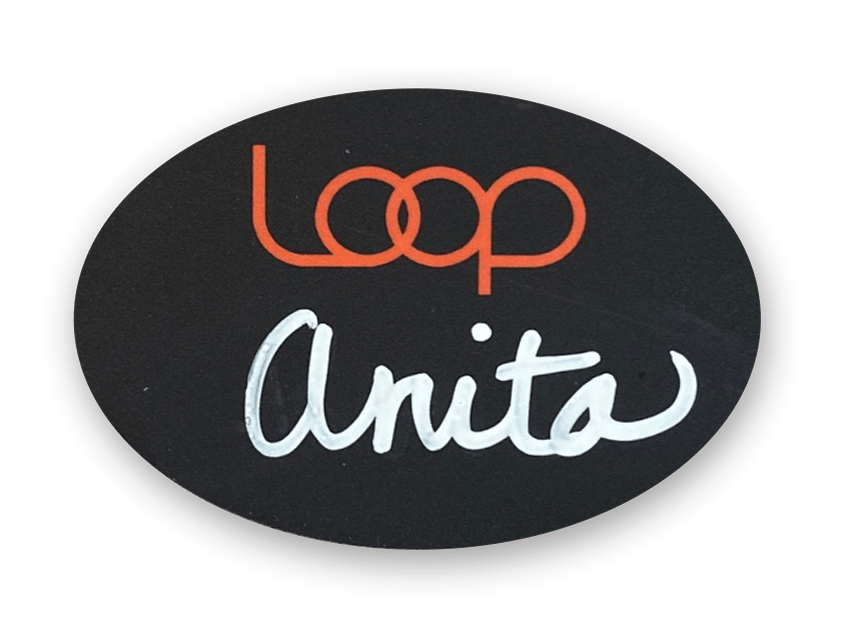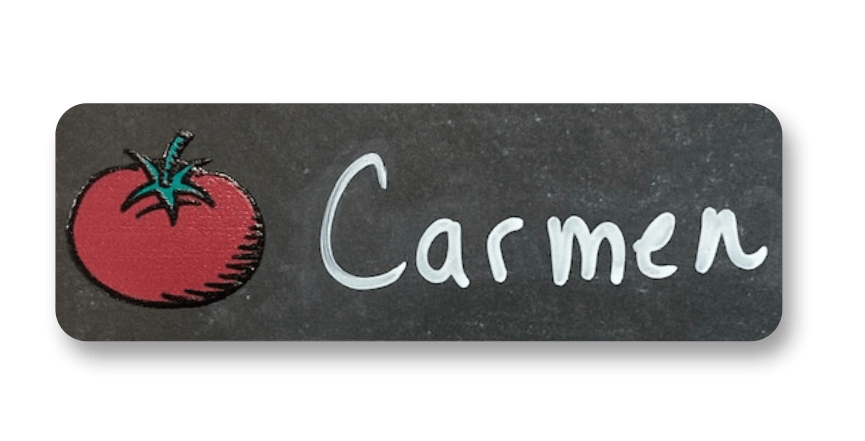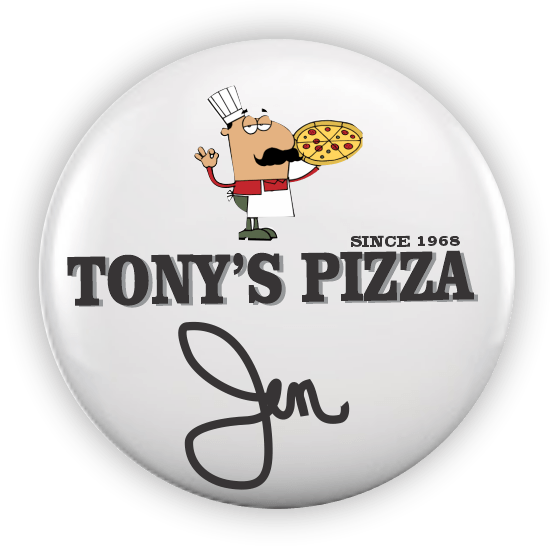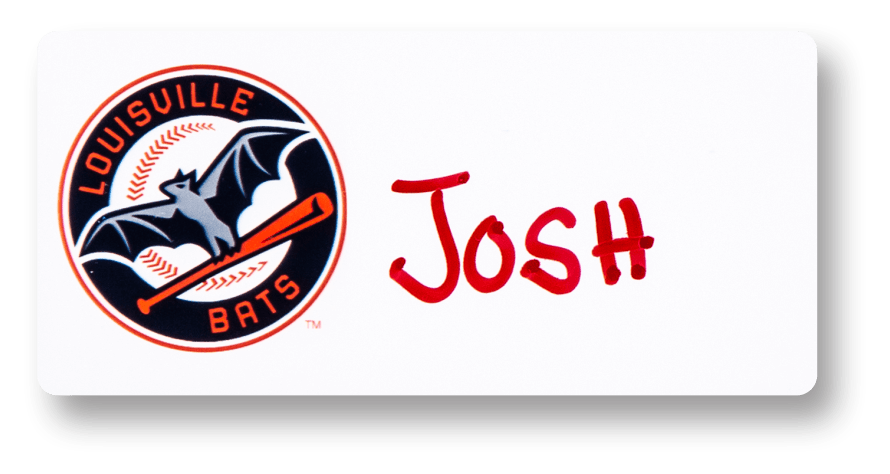 Write On Badges
Write On badges are perfect for creating a unique and personalized touch. Our plastic and chalkboard options give a wide range of variety and endless customized possibilities. Let your team members add their own flair with several marker options all while maintaining a standardized level of professionalism. We pre-print your logo at the factory and you add the names at your location as needed. Simply wipe clean with our easy remover or an alcohol cleanser and re-use! Our collection of
chalk
and
colored markers
can help take your write on badges to the next level (permanent marker can be removed with the
Remarker Remover
or
alcohol pads
).
Badge types:
40 mil Plastic, 60 mil Plastic, Chalkboard, Buttons
Template Download:
[PDF]
R
eusable badge shapes & sizes
Erasable and personal

Quick and convenient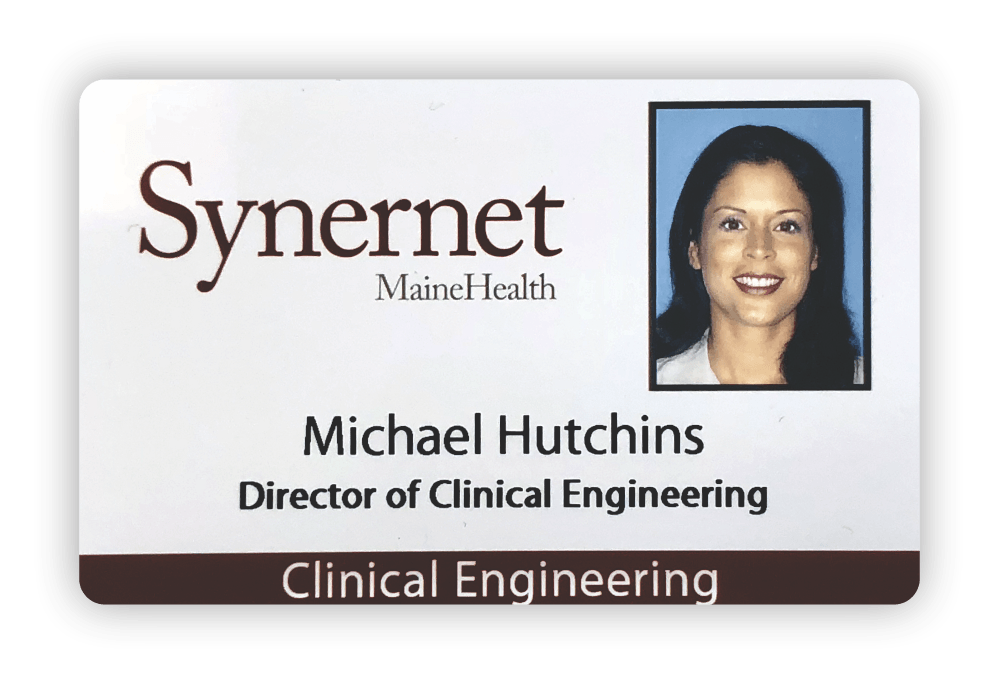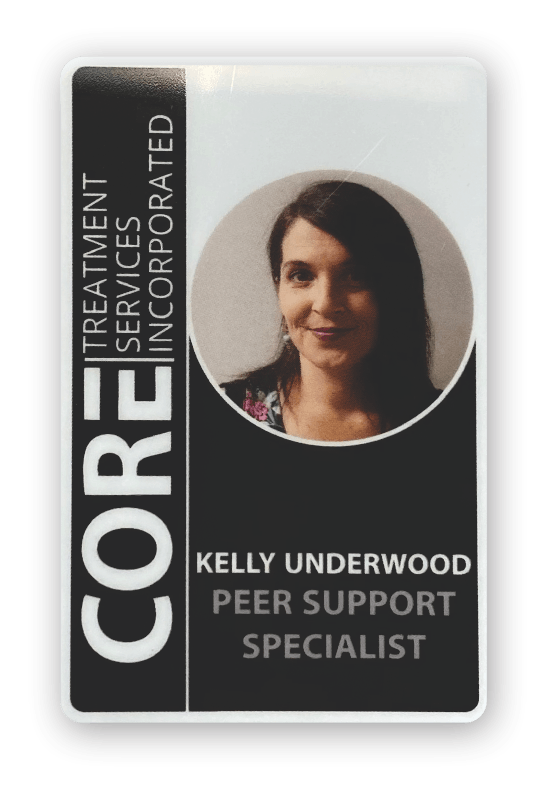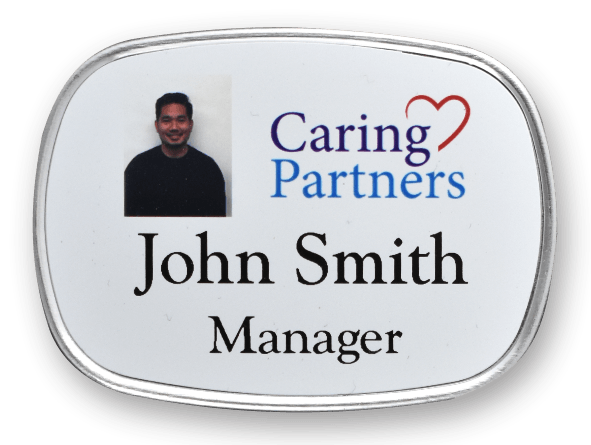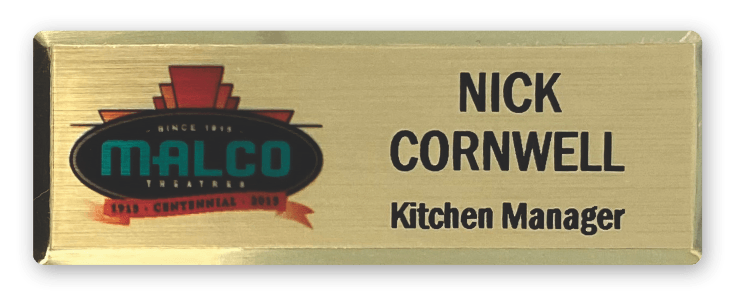 Digital Print
Digital Print badges make printing large batches of badges easier than ever! We pre print your badge plates with your logo then you personalize them on-site as needed using the
CBP-250 Digital Printer
.  Using the intuitive software is a breeze! Print large batches in minutes when uploading a database of names.  We offer a wide variety of shapes, sizes, and materials. Using our patented Digital Print System makes these badges highly professional, long-lasting, and completely custom in nature. For added life and dimension, consider adding a
clear 3D dome
to each badge. Check out the
CBP-250 printer
for more details.
Badge types:
40 mil Plastic and Classic Beveled Metal (various shapes)  
Create large batches of name badges - up to 200 badges/hour

Add a scratch-resistant dome to extend life & accentuate logo details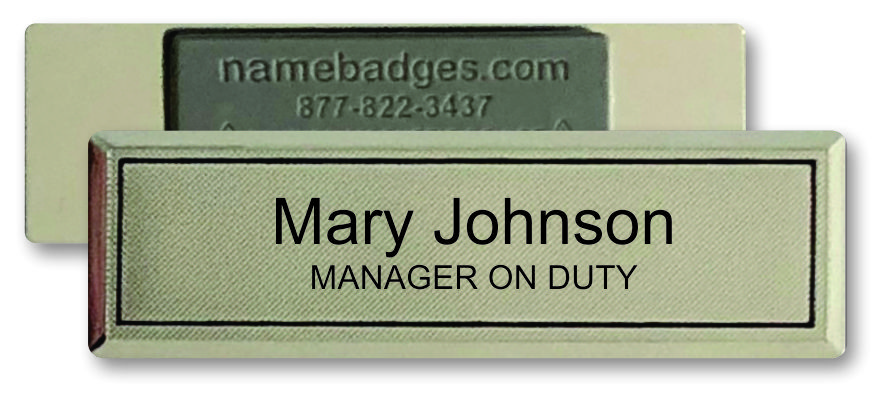 Looking for Blank Badges?
Available in a variety of colors and sizes, metal blank badge kits are great for companies that want reusable name tags with a streamlined look. Using a label maker, print a name label, adhere it to the metal badge, and fasten it to clothes or a uniform—it's that simple!
Shop Blank Badge Kits