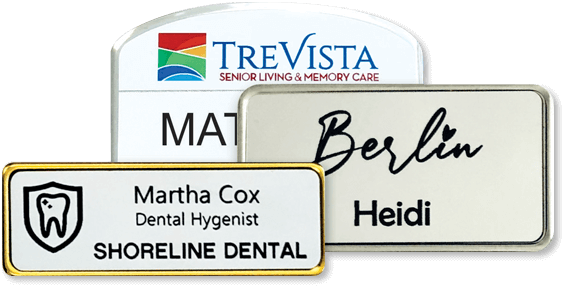 Metal name badges convey the highest level of professionalism. These durable badges offer a large variety of options, whether they are factory personalized or personalized with one of our DIY systems at your business. Choose the Label Printer for reusable badges or a Digital Printer to produce a more permanent badge. Clear epoxy domes are available for some name tags. Add a dome to your badge to increase durability and enhance the look. Made in the USA.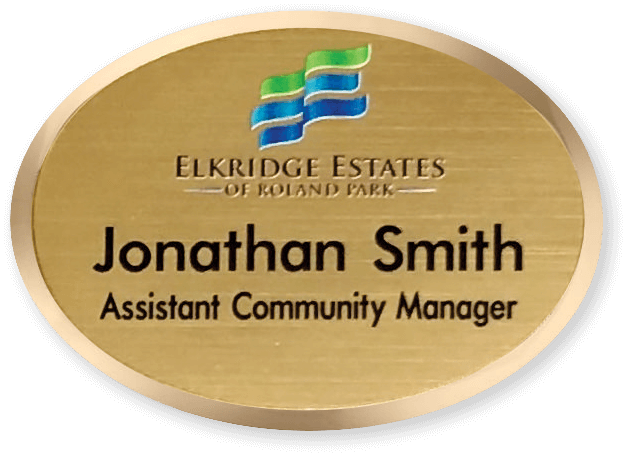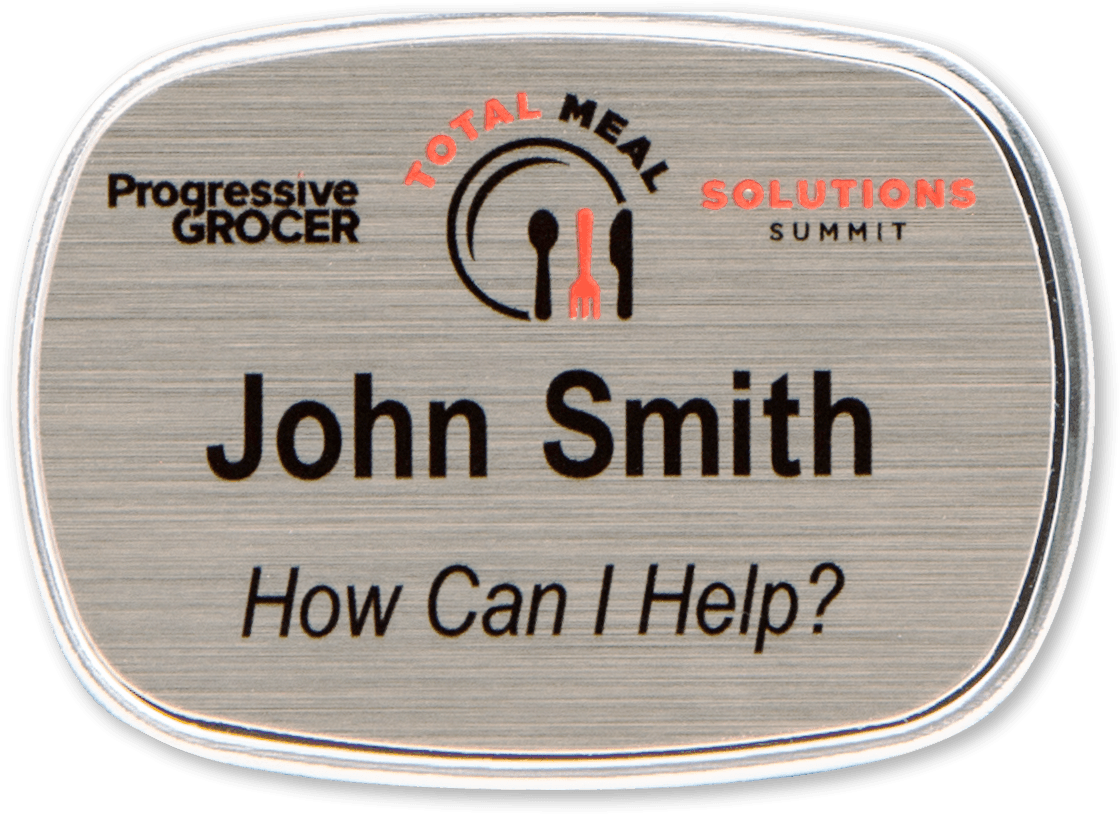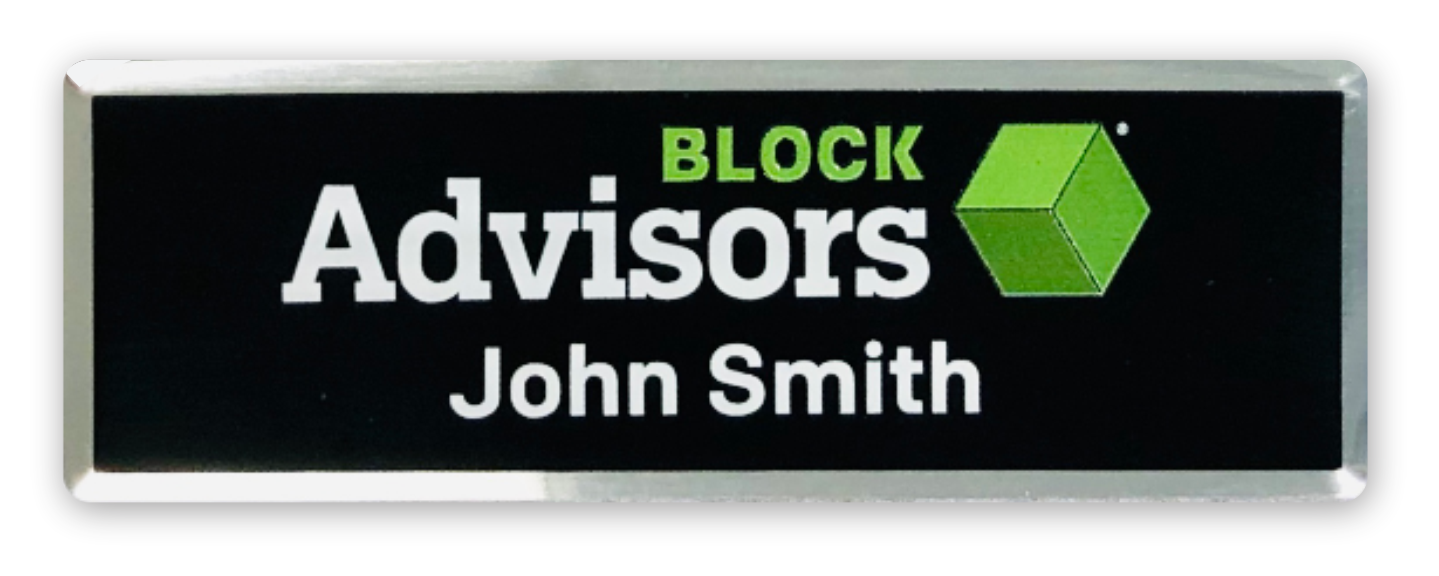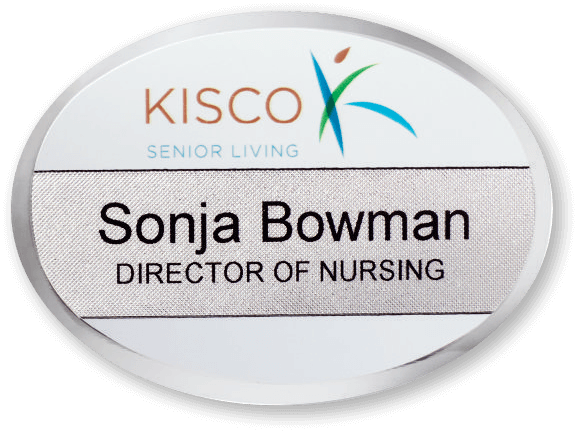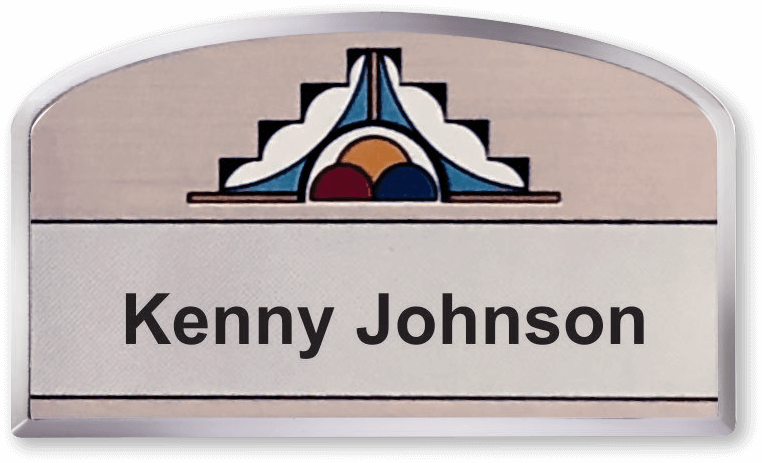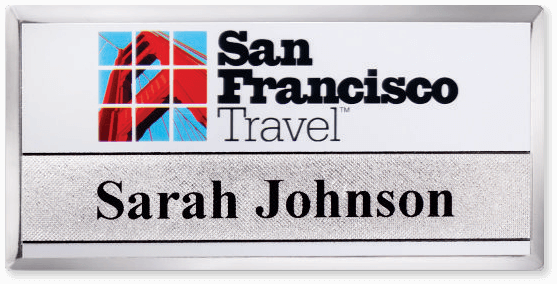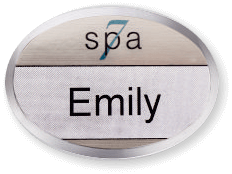 Classic Beveled
The badge that started it all, this classic metal badge never goes out of style. This prestigious badge has detail and style with beveled edges and beautiful full-color logo replication. The anodized aluminum carrier prevents rusting and makes the badge lightweight. The brushed silver, brushed gold, and white logo plates have a laminated finish that makes the badge reusable and protects the surface from wear and tear.
Design Online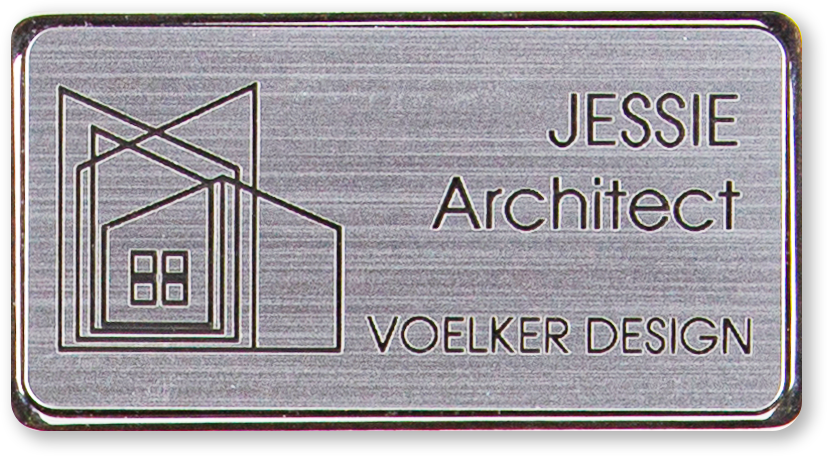 Metal Frame
When image is important, try one of our metal frames paired with an engraved plate. This classic badge conveys professionalism, simplicity, and elegance. Metal frames come in gold or silver and are paired with 2 ply brushed silver, gold, or white face plate. Finish the look with a laser-engraved logo and name.
Design Online




Metal Bar
For a sleek, modern look, go with our .040" thick aluminum bar badges in either satin gold or satin silver. Your company's logo and personalization are printed in full color for a clean look. 
 
Design Online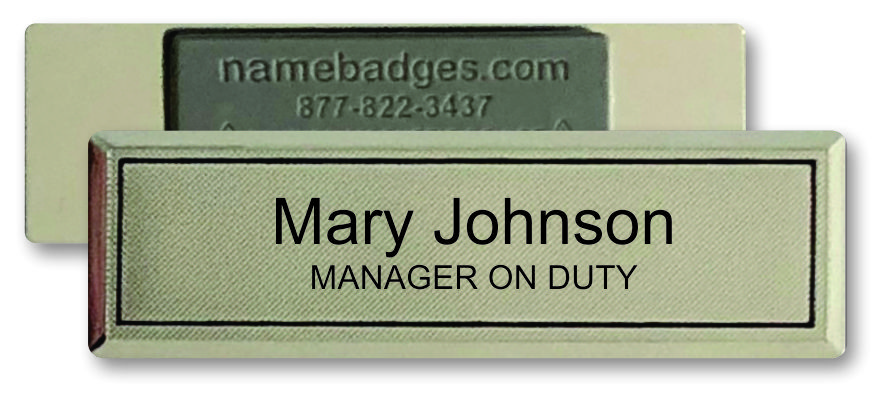 Looking for Blank Badges?
Available in a variety of colors and sizes, metal blank badge kits are great for companies that want reusable name tags with a streamlined look. Using a label maker, print a name label, adhere it to the metal badge, and fasten it to clothes or a uniform—it's that simple!
Shop Blank Badge Kits