Step 1
Select Personalization Method
How do you want to personalize your badges?
Factory Personalized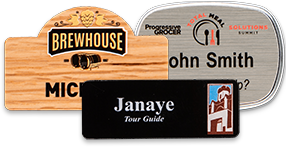 Ready-to-wear factory personalized badges are easy to design! We can make just one badge or thousands for your entire team to maintain consistency across locations. We complete the badge with your logo, names and titles, fixed text, and/or graphics. Choose from full-color printing or engraving.
Design a Factory Personalized Badge
Do It Yourself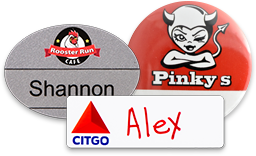 Do-it-yourself badges are perfect when you want to personalize badges onsite quickly and easily. We ship you badges with your logo pre-printed, and you add the names as needed. Choose write-on or label options to reuse your badges or the direct print option for a more permanent solution.
Design a Do It Yourself Badge